Giving Tuesday was November 30, 2021
  Giving Tuesday is the international day of generosity.
Thank you Florida Power & Light and Mike Martin State Farm Insurance for being our match sponsors. Collectively, we can help families reach their full potential To get there, starting today we must LIVE UNITED.
Suggested Giving Levels
Click here for more information about becoming a Leadership Donor.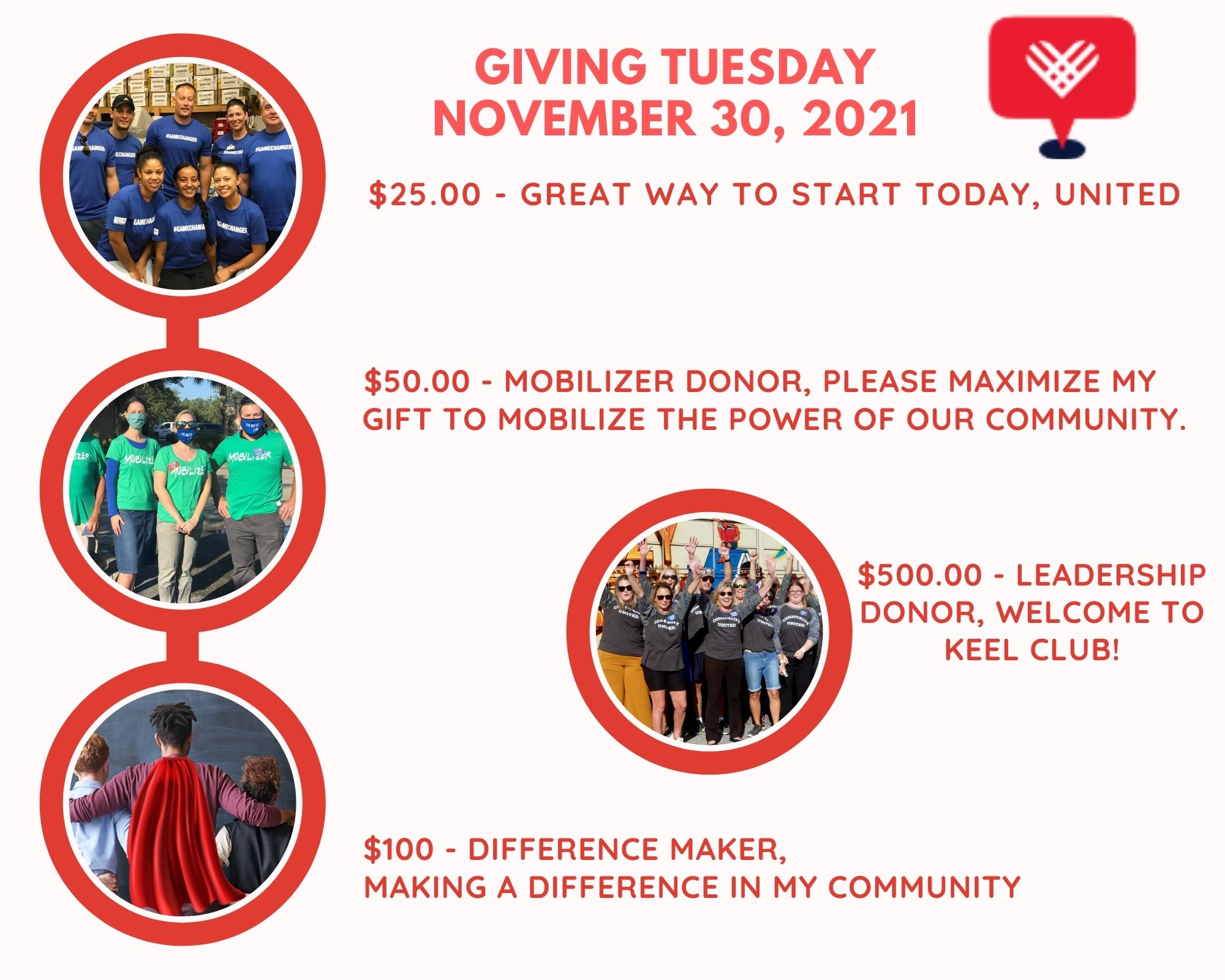 Matching Sponsors: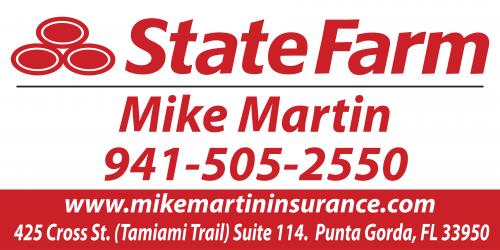 Let's not put off for tomorrow what we can do today. Give for the health, education and financial stability of everyone in our community. 

Together we can solve some of the most critical problems our community is facing.
We were all knocked off our feet in 2020 due to COVID-19, even if only temporarily. But the hearts of our donors grew with each month and helped us exceed our financial goals. Your support, like a thread in a beautiful tapestry, was woven together with a thousand fibers connecting our community. In looking back over the impact your support had in Charlotte County, we asked ourselves how do you measure a year?
In dollars provided to families through Season of Sharing rent, mortgage, and utility assistance ($571,852 provided to help 800 families)
In tax savings brought to Charlotte County residents through free Volunteer Income Tax Assistance ($1,054,974 total impact from 732 tax returns)
In formerly homeless clients who became self-sufficient enough to remain in housing past the end of receiving financial assistance (86%)
In children who were screened for developmental delays who met age-appropriate developmental milestones (77%)
In preschool children who received Kindergarten Readiness materials to better prepare them for their educational journey (1,800) There are impacts we can measure now, and there are impacts that are planted for a future harvest. 
United Way of Charlotte County uses donor funds to tackle big issues that require long-term solutions. We're proud to share examples of the past year's successes, but the true measure of change is the future success of our children, our families, our community, as we unite to make measurable impacts for the years ahead. 
One moment of compassion and generosity makes it possible for anyone in our community to recover from a crisis, rebuild what was lost, to re-imagine a new kind of future in 2022. 
With your gift , you will help us reach our goals and our vision of a community united where collectively we help families reach their full potential! Thank you in advance for your generosity.