Inspire, Empower, Transform: Celebrating the Strength and Resilience of Women in Our Community.
Every woman in Charlotte County deserves daily recognition for the invaluable contributions you brings to your homes, neighborhoods, jobs, and our community. Each January, Women United makes a special effort to honor and celebrate the incredible women of Charlotte County, and we can't wait to celebrate with YOU!
The 8th Annual Women United Luncheon will be held on January 16, 2024, at the Laishley Park pavilions in Punta Gorda, FL.  
Sponsorship Ticket Packages are available: Click to download here for more info or click the image below.
Individual General Admission Tickets $50.00 per person

Sponsor a Kids Thrive! Parent $50.00 each

Award Sponsor $300

INSPIRE Event Sponsor $300

EMPOWER Event Sponsor $500

TRANSFORM Annual Women United Sponsor $1,500
Please bring a children's book for donation to Kids Thrive! 
Thank you Sponsors!
Annual Transform Sponsorships
Empower Sponsorships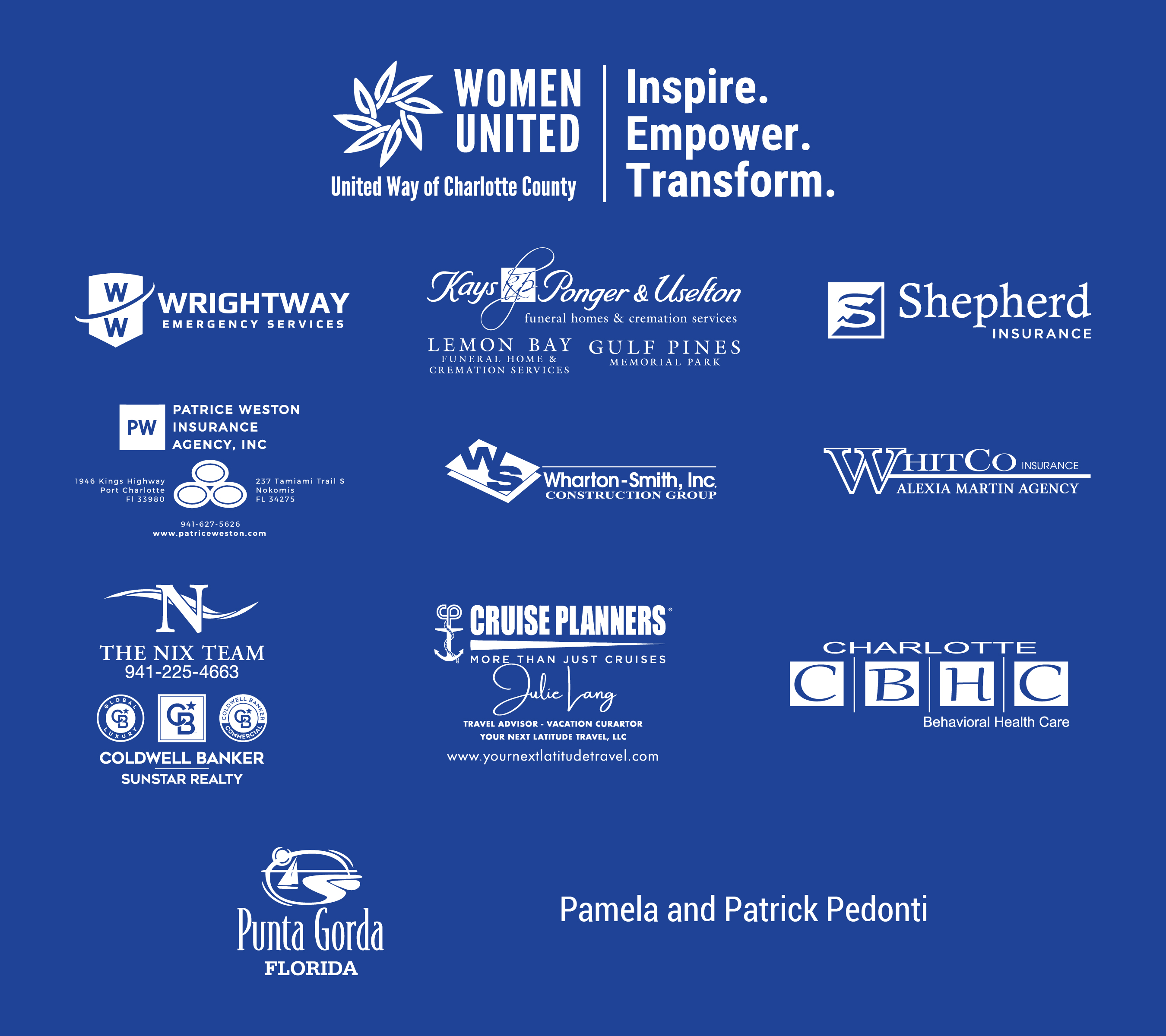 The 2024 Women United Luncheon Committee includes:
Event Chair: Julie Lang
Committee members: Kelly Carr, Alexia Martin, Kelly Pomerville, Shannon Vianello, Geri Waksler, and Lori Weisensee
United Way: Jill Swan
Mission: EMPOWERING the women of Charlotte County in the areas of education, financial stability, and wellness.