Lunch Recap at Carmelo's Italian Ristorante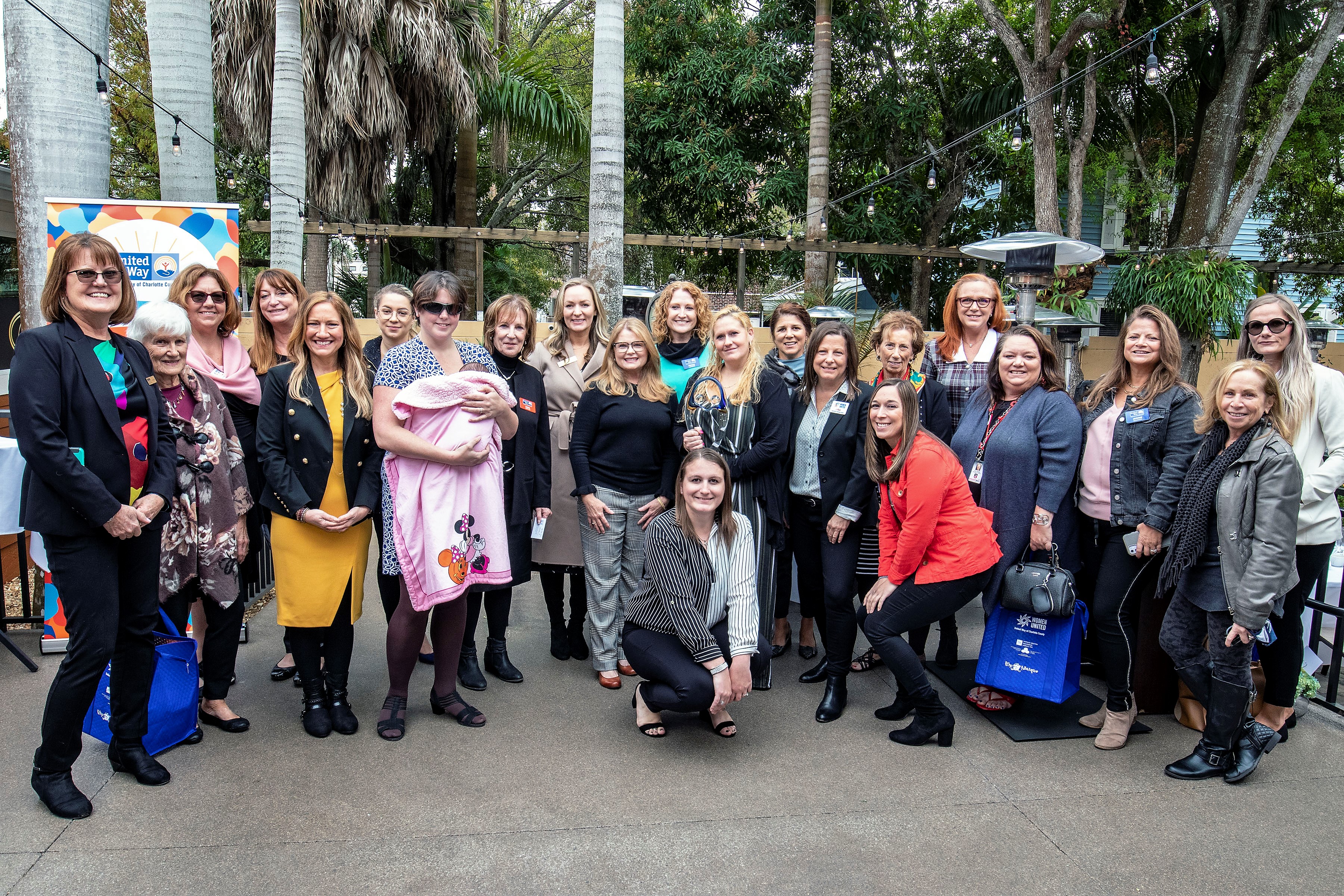 Photo credit: Steve Lineberry, Premier Photographic Events
While there were cooler temperatures than usual, over 125 women bundled up and gathered together for this annual event on January 25, 2022 to encourage and support each other. In addition to a delicious meal prepared by Carmelo's Italian Ristorante, attendees of this event heard from two inspiring Charlotte County women.
Guests donated a total of 84 children's books to benefit the families participating in the United Way of Charlotte County (UWCC) funded community collaboration, Kids Thrive. Angie Matthiessen, Executive Director of UWCC, wrote a column for the Charlotte Sun highlighting the central points from the impactful keynote speech. The column can be found here.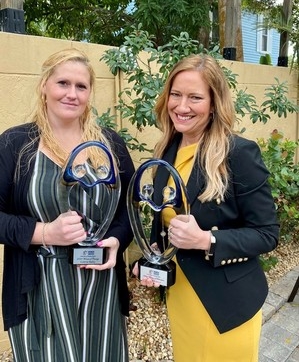 Past recipients of the United Way's Woman of Courage award, Elizabeth Sides and Jessica Hinckley announced Collette Bailey as the 2022 Woman of Courage (pictured here with Victoria Scanlon). Victoria Scanlon, CEO of Charlotte Behavioral Health Care was introduced as the 2022 Woman of Distinction (right) and also the keynote speaker for the lunch.
Each woman was provided the opportunity to share a glimpse of their journey to become the bold and courageous women they now are.
Click here to read the moving poem about Broken Pieces authored by Collette Bailey.
Victoria Scanlon's three steps to collectively bringing your A-game (from her keynote speech) can be found here.