Mar 18, 2023
PORT CHARLOTTE — Children's Network of Southwest Florida has received two grants from United Way of Charlotte County.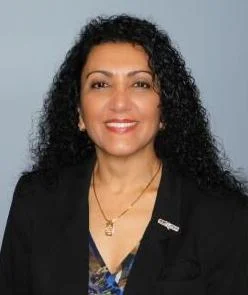 The Children's Network received two grants from United Way totaling $29,000. The grants were designed to help children in Charlotte County who have been abused or neglected find permanence, according to a press release from the Children's Network.
Nadereh Salim
Funding from the first grant helps support caregivers, enabling them to meet the children's needs like beds, clothing or diapers, as well as gas cards, funding for camps and childcare.
The second grant supports a partial salary for a family support worker on the Intensive Family Services Team. The team gives parents the support and resources they need to keep their families safely together, preventing the removal of children from their homes. The grant-supported position provides transportation for parent visitation and other services for children.
"We are very grateful to have received these important grants, which have contributed directly to better outcomes for local youth in need," said Children's Network CEO Nadereh Salim, in a press release.
This grant award is part of a distribution of community funding to local health and human service programs on behalf of the Charlotte County Commission. Award recipients were vetted through the Community Impact Panel process by local volunteers who were asked to evaluate programs based upon community needs, measurable outcomes, financial transparency and accountability.
A complete list of agency recipients and their programs is available at www.unitedwayccfl.org/fundedpartners.
PHOTO PROVIDED:  Nadereh Salim, CEO, heads the profit, nonprofit lead agency, the Children's Network of Southwest Florida, which administers the child welfare system in Charlotte, Lee, Collier, Hendry and Glades counties.